CONGRATULATIONS CORNER
Congratulations to the 2023 Fall Homecoming King and Queen!
The 2023 Fall Homecoming Court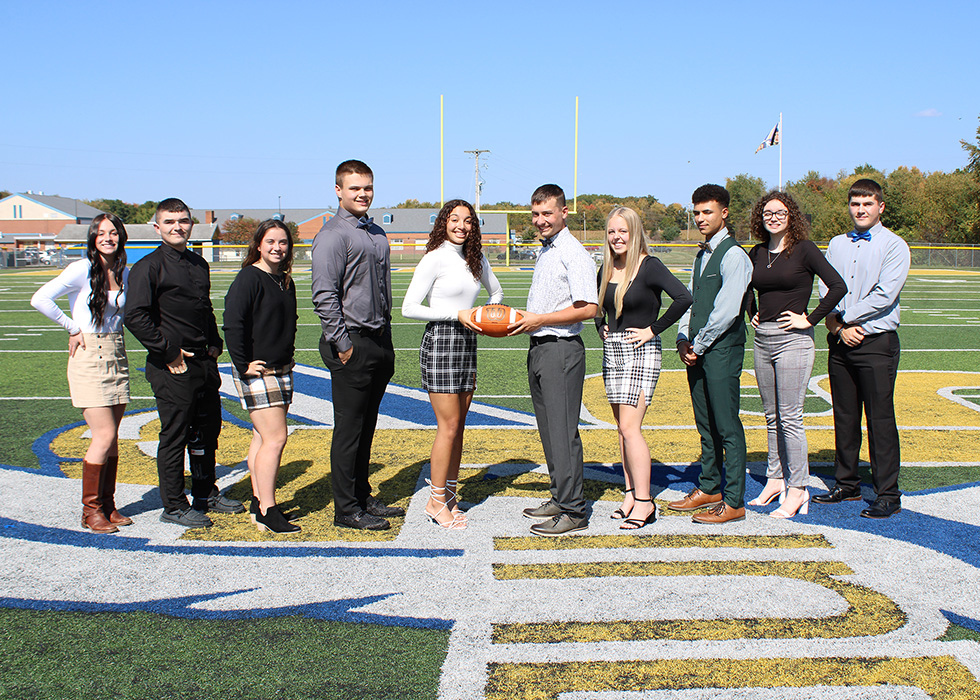 The Homecoming King and Queen will be crowned Friday, October 13th during half time. The Homecoming Dance will be Saturday, October 21st in the High School gym from 7 to 10pm.
Pictured (L-R): Gianna Percolli, Nathan Mehaffey, Kennedy Lewis, Noah Chase, Gigi Rodgers, Colton Spahlinger, Cheyenne Bennett, Richie Sloan, Rachel Lynch, and Brody Brown
Congratulations ladies and gentlemen!
Meet the Indians Fall Sports
Coaches introduce their athletes
The SchoolSafe ID requires a valid driver's license or state ID to enter the building.
"Southern Local Jr. Sr. High will be a safe place of excellence, where all students are connected and striving to reach their full potential."
"Creating Confident Communicators and Problem Solvers to serve as productive members of society"
"T.R.I.B.E." (Trust - Respect - Integrity -Belief - Excellence)